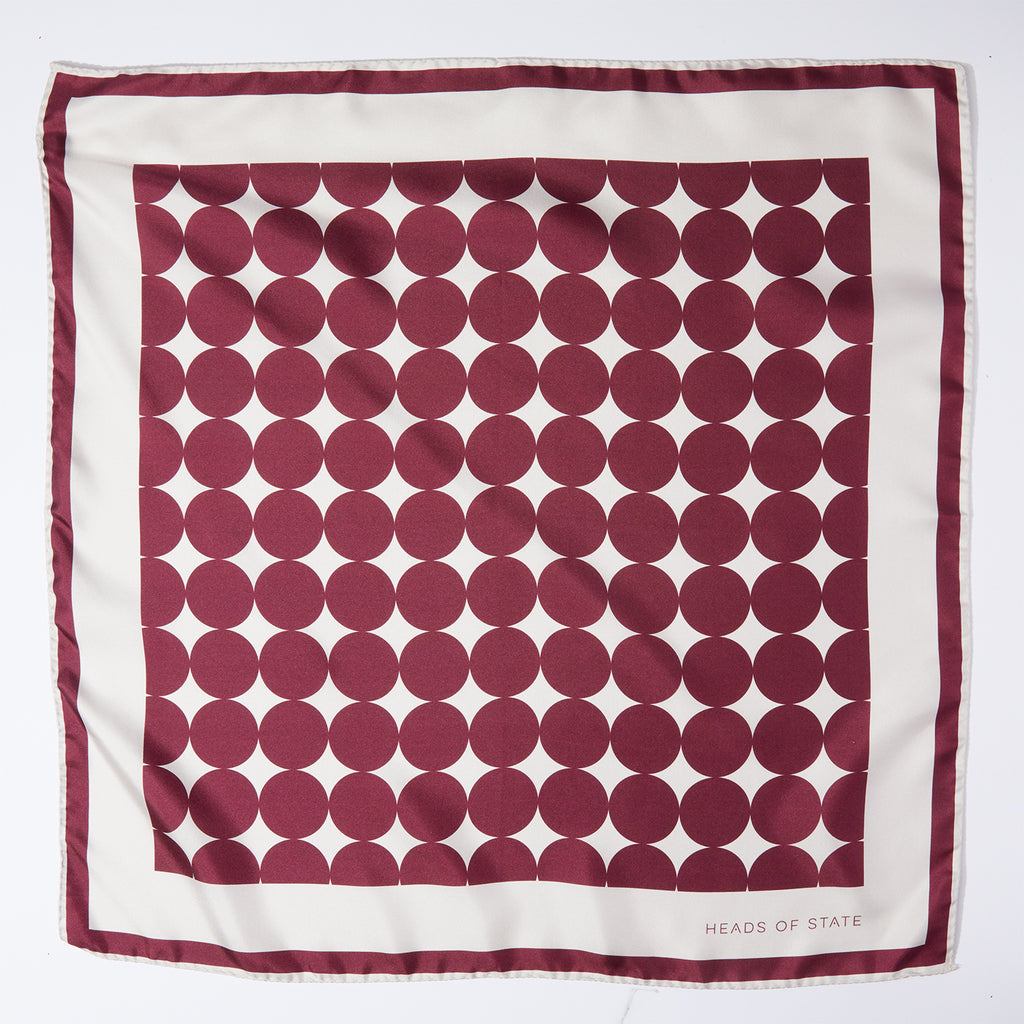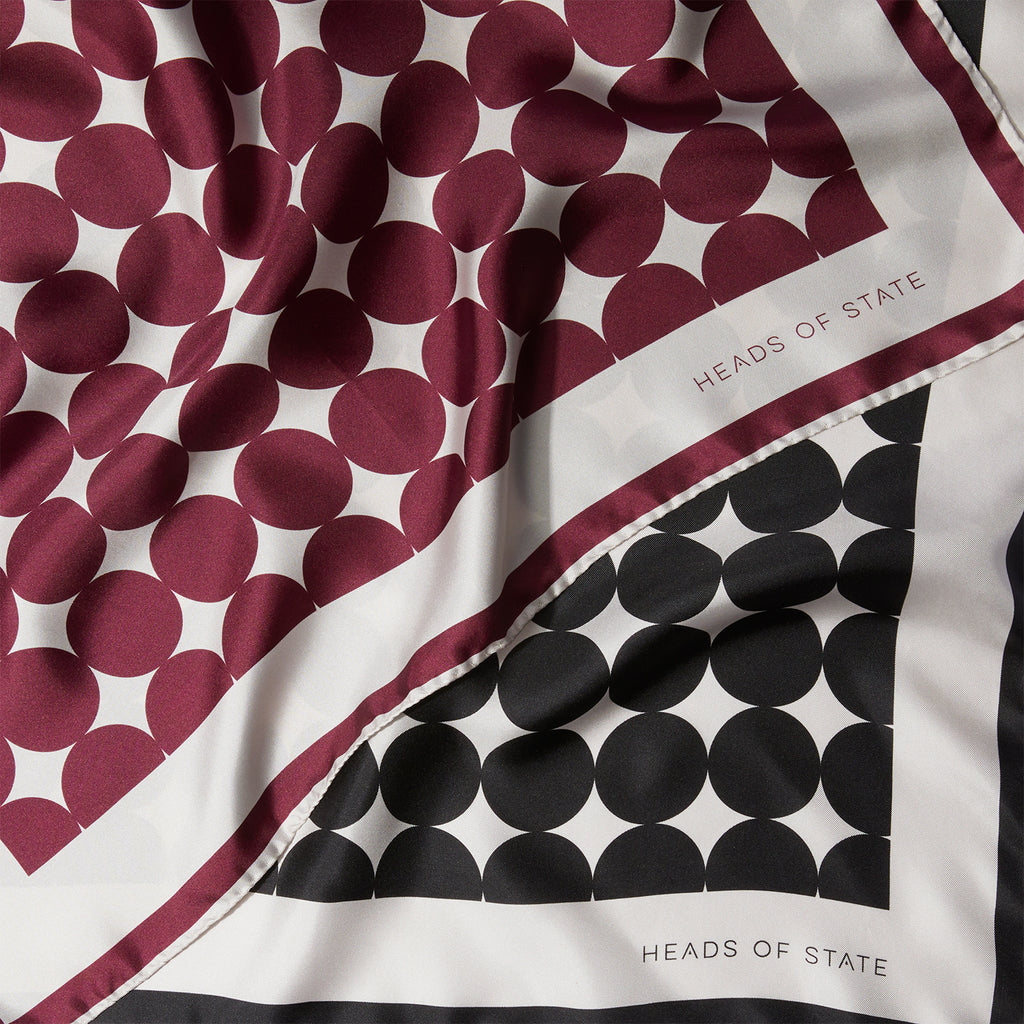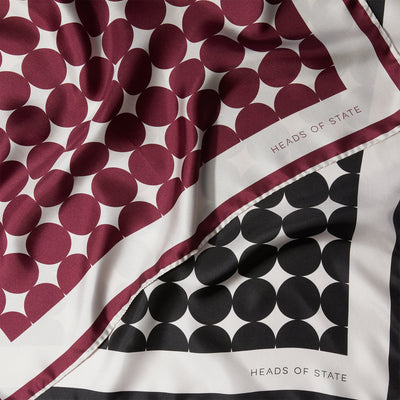 The Amy Silk Scarf
100% Italian Silk
Color: Burgundy Circular Geometric Pattern
Size: 60x60 cm
Deep burgundy-colored geometric circles repeat on an off-white background with a thin burgundy-colored border.

Our signature silk scarves are handprinted in Lake Como, Italy. Wear the Amy scarf wrapped around one of your custom Heads Of State hats or bags, or tied around your neck or in your hair.

Designed exclusively for Heads Of State Hat Co. by a female artist in Uruguay.