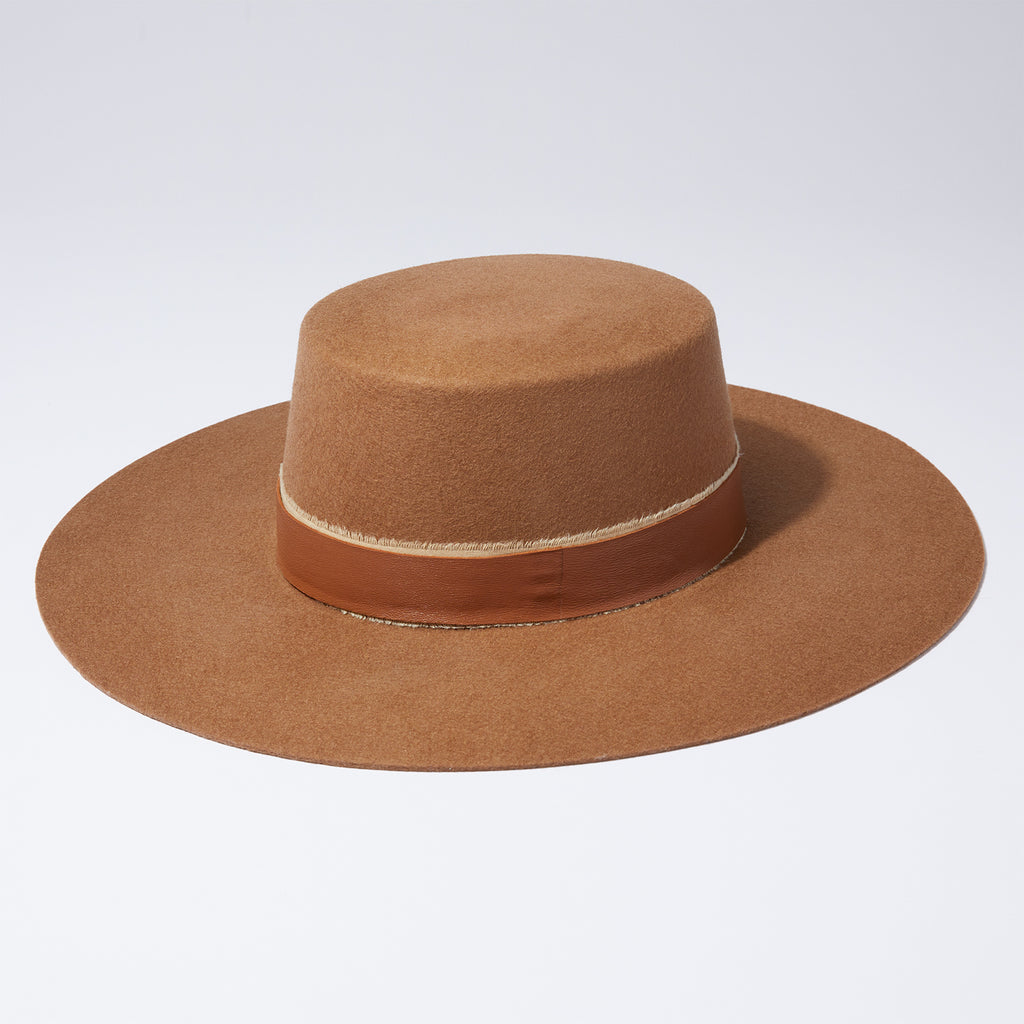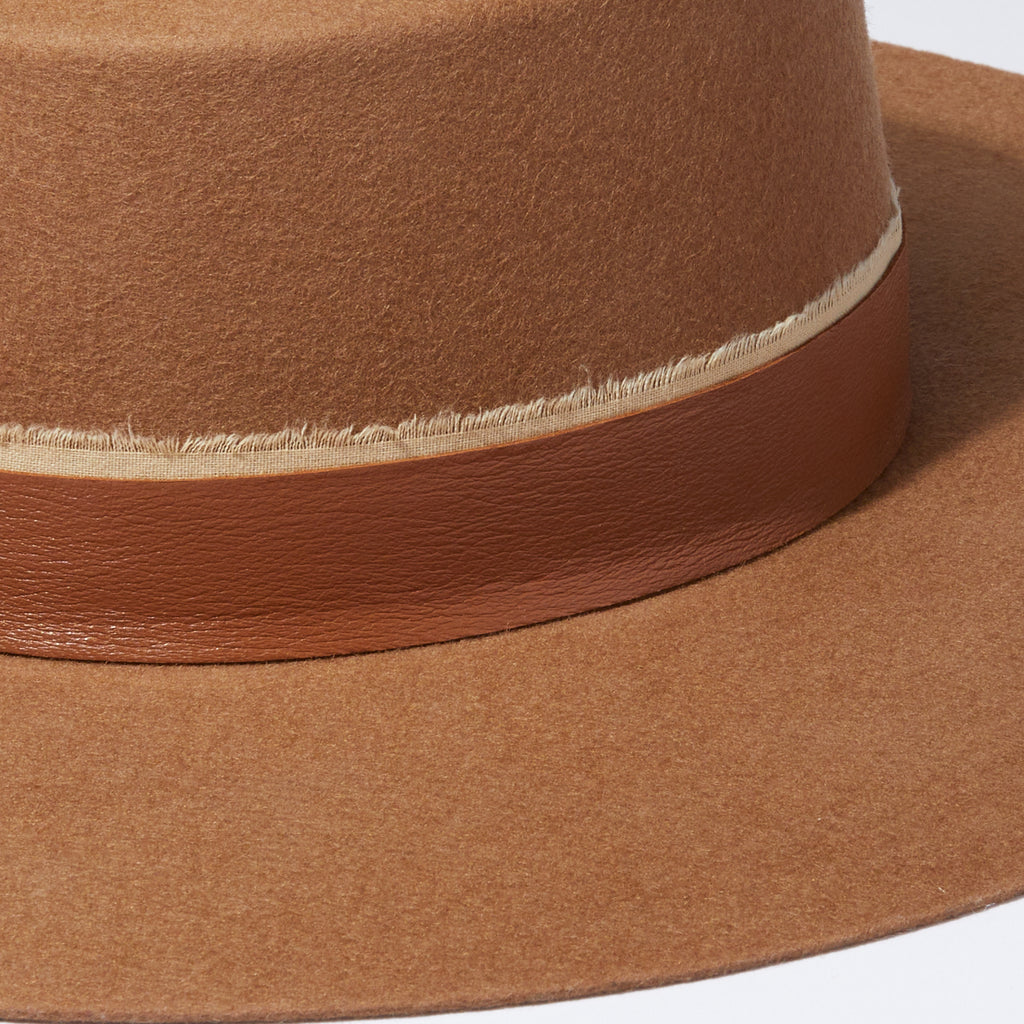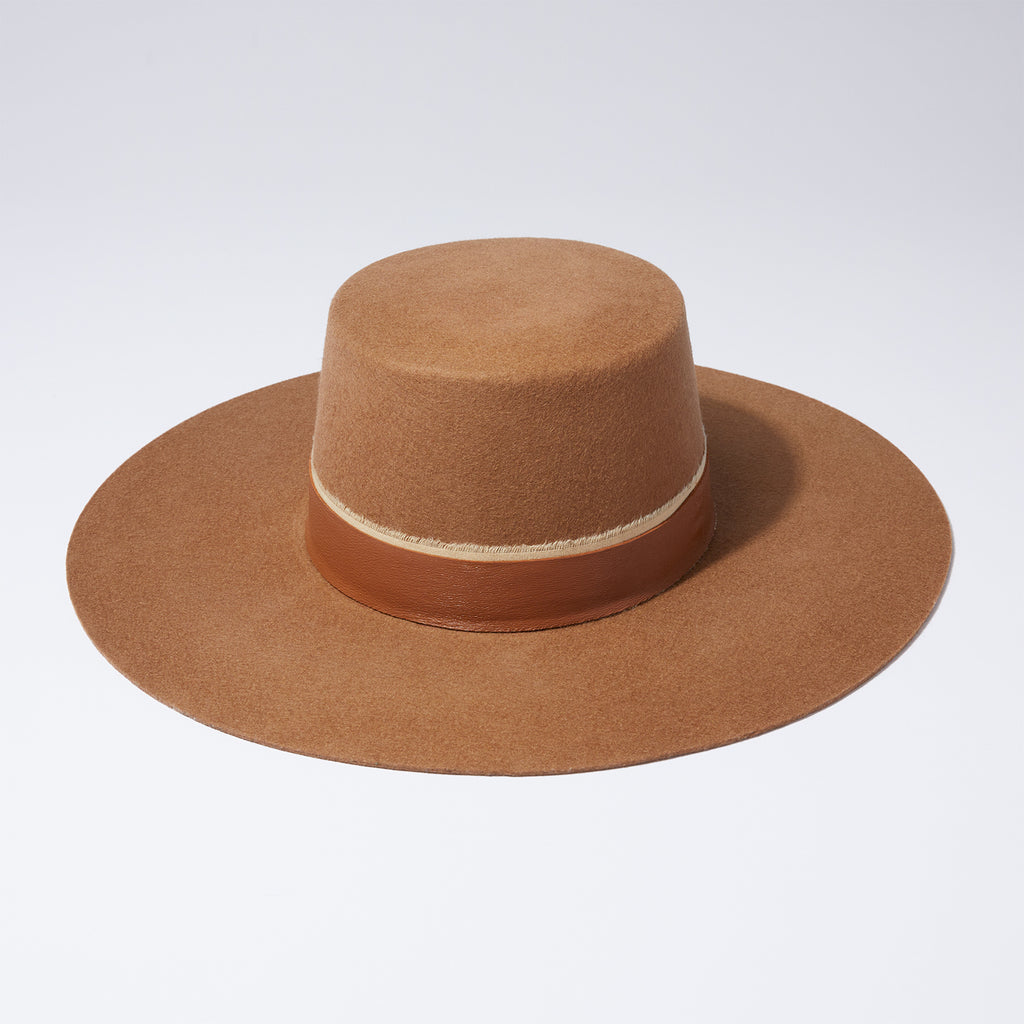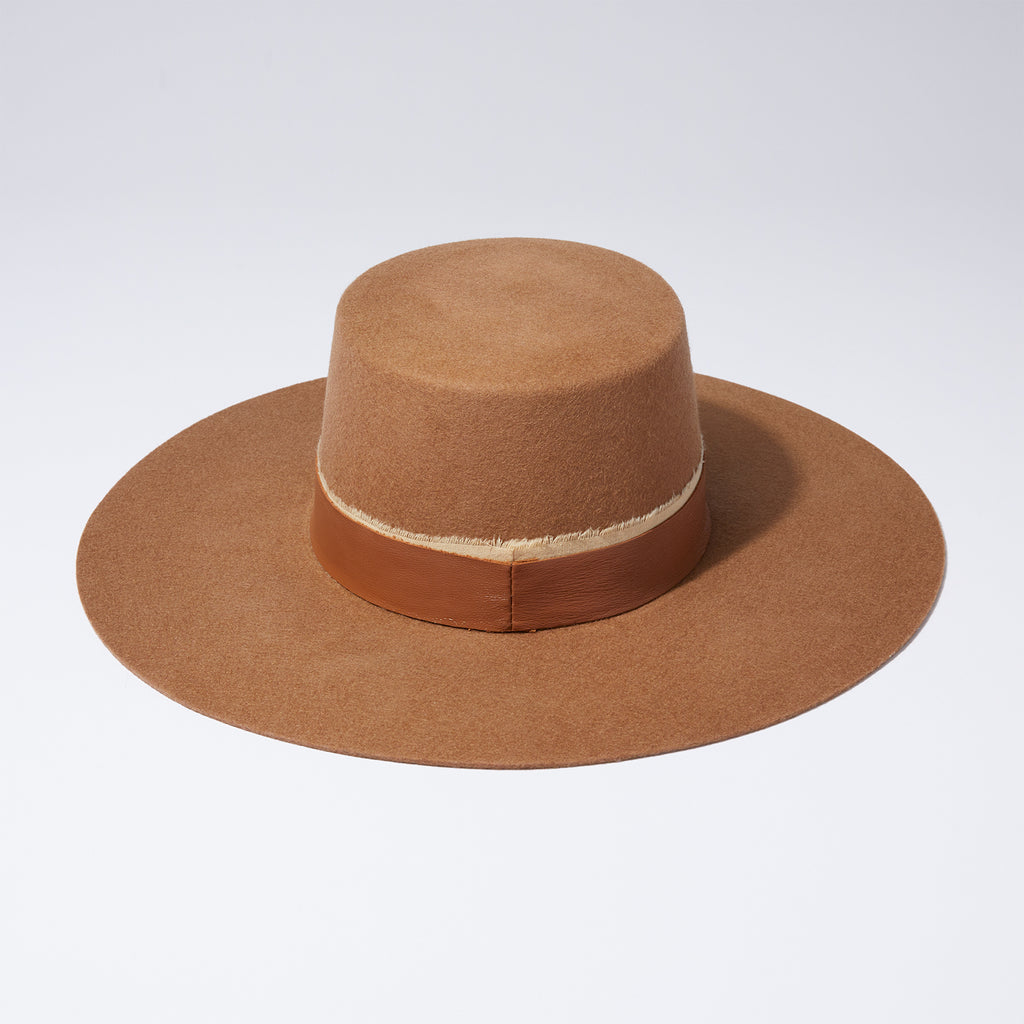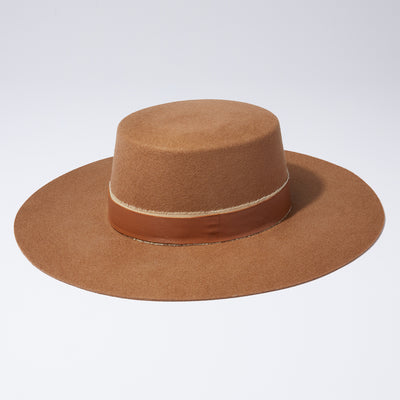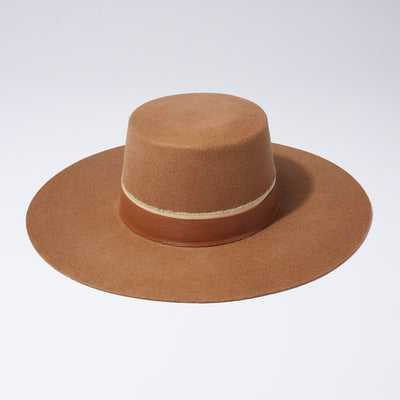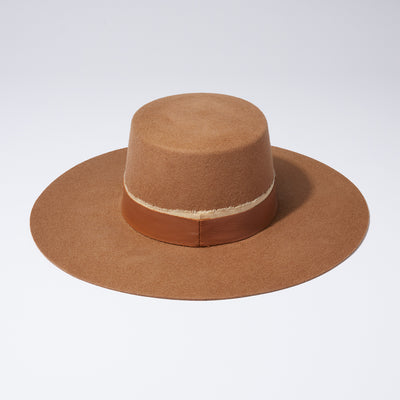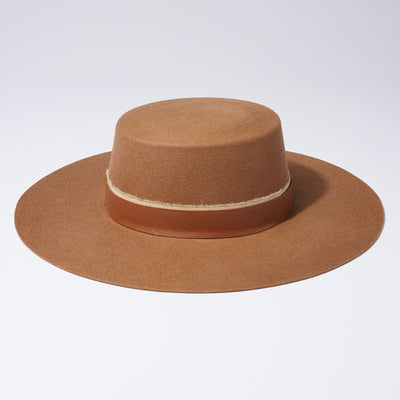 The Bolero
Color: Brown Sugar
Trim: Rawhide Brown Leather & Linen
Brim Size: 4-inch
All of our hats are made of a heavy-weighted wool that lends itself to a more structured fit, so they are 100% flop-free and ready to provide that modern, sophisticated vibe you're looking for.
Each one of our hats also comes with an Adjustable Sweatband inside the hat so that you're able to perfectly size your hat to your exact head shape and size. For this reason, we recommend sizing up.
All Heads Of State hats are made-to-order and will ship in 10-15 business days.
Hat Design
Sleek oval crown shape with rounded edges and a flat top.
Product Details
100% Wool
Handmade in the USA
Product Specs
Crown Height: Approx 3.5-4 inches
Crown Indent: Approx 0.75 inches
Brim: Up to 4-inch raw brim
Width: Up to 6.75 inches long, depending on size
Length: Up to 7.75 inches long, depending on size
Sizing Guide
We want you to love your new hat and we're willing to put in the work to make that happen.
Every one of our custom wool hats is made-to-order for you. For that reason, we can't accept returns, but if you don't love yours when you try it on, let us know. We'll be happy to exchange any unworn hats with tags for a store credit if you let us know within 14 days.
Please note all exchanges are subject to a $25 restocking fee.
Return Policy
We're confident that you'll love your custom hat and we want you to be 100% satisfied with your purchase. That's why we offer a 30-day guarantee return policy.
Create your custom hat, wear it, and love it, or return it within 30 days for a 100% refund, no questions asked.
Please note that monogrammed products, damaged products, or hats that have been altered in any way are not eligible for return.
Hat Sizing
Our hats come in a range of sizes to make sure you have the perfect fit. The first step to accurate sizing is measuring your head. We have a handy guide to show you how to do that - and don't forget to size up if you're in between sizes.