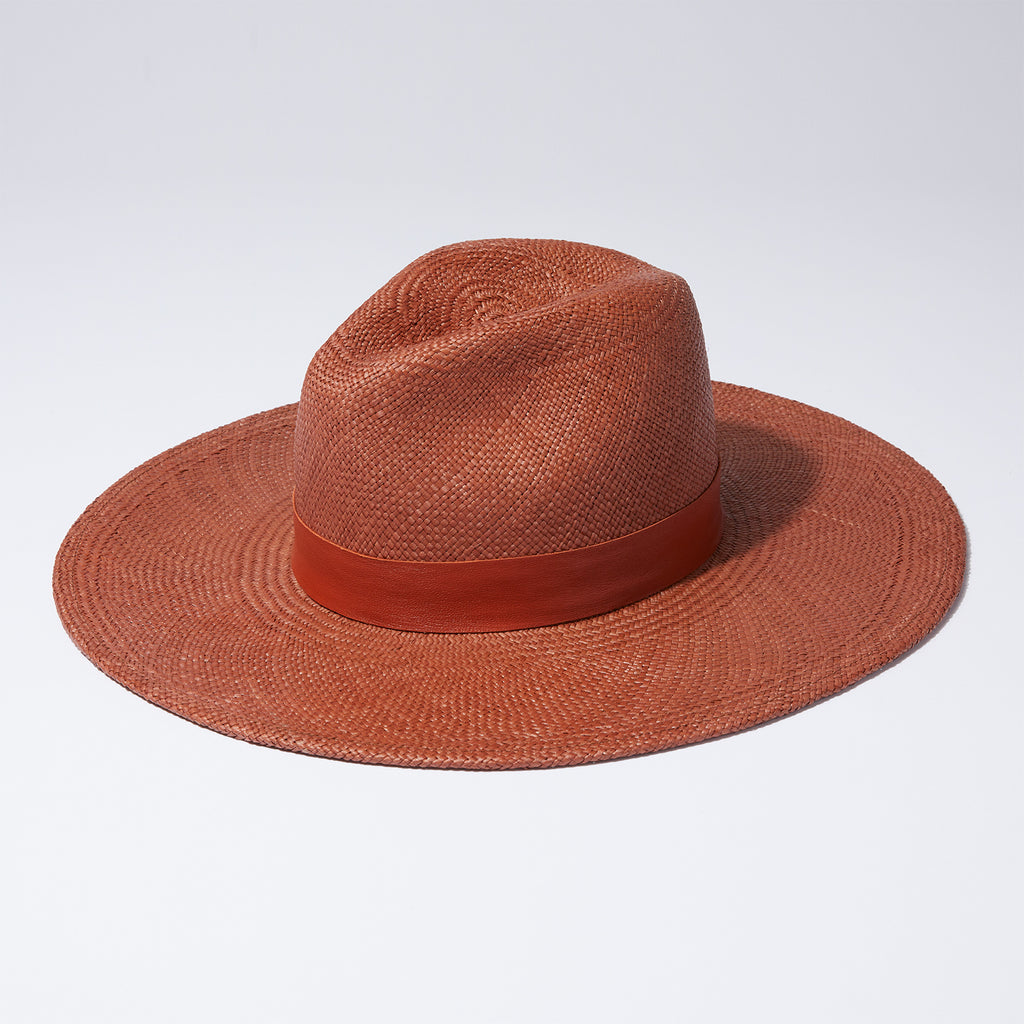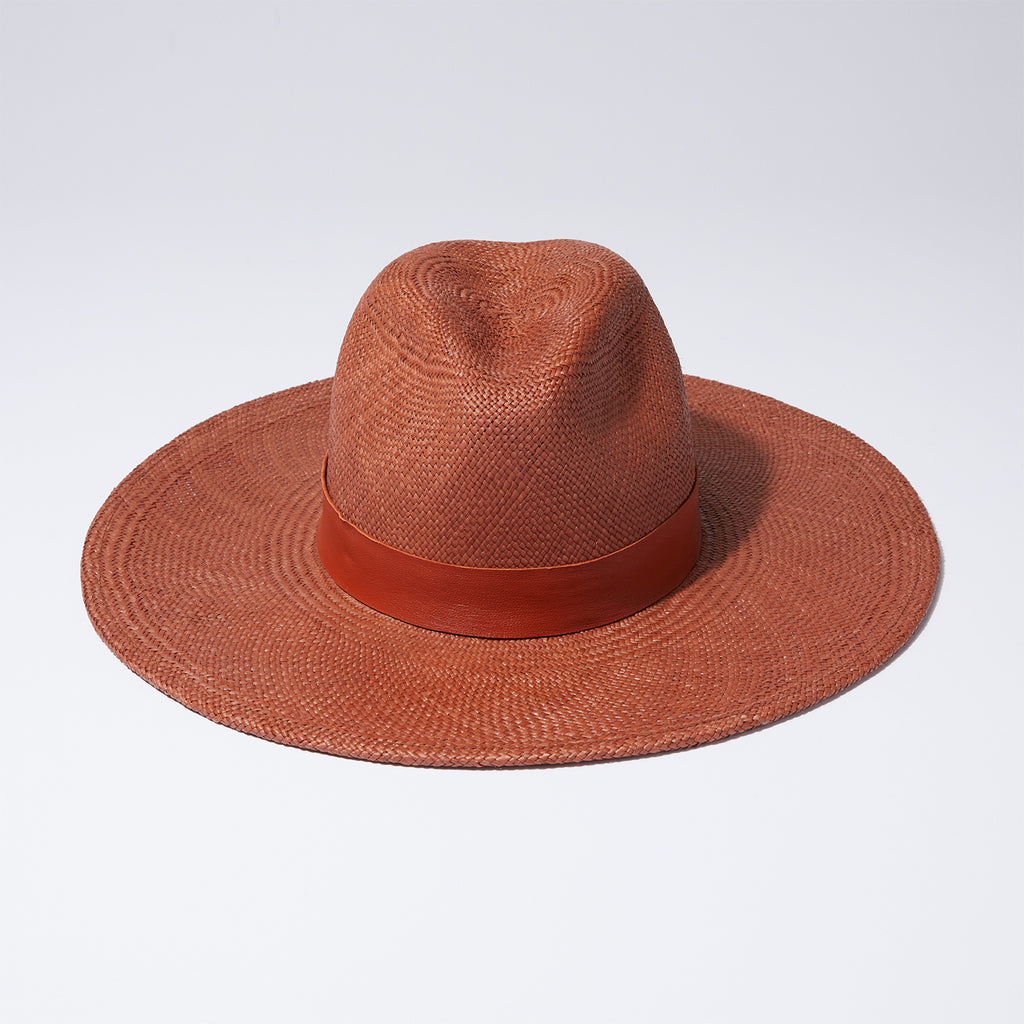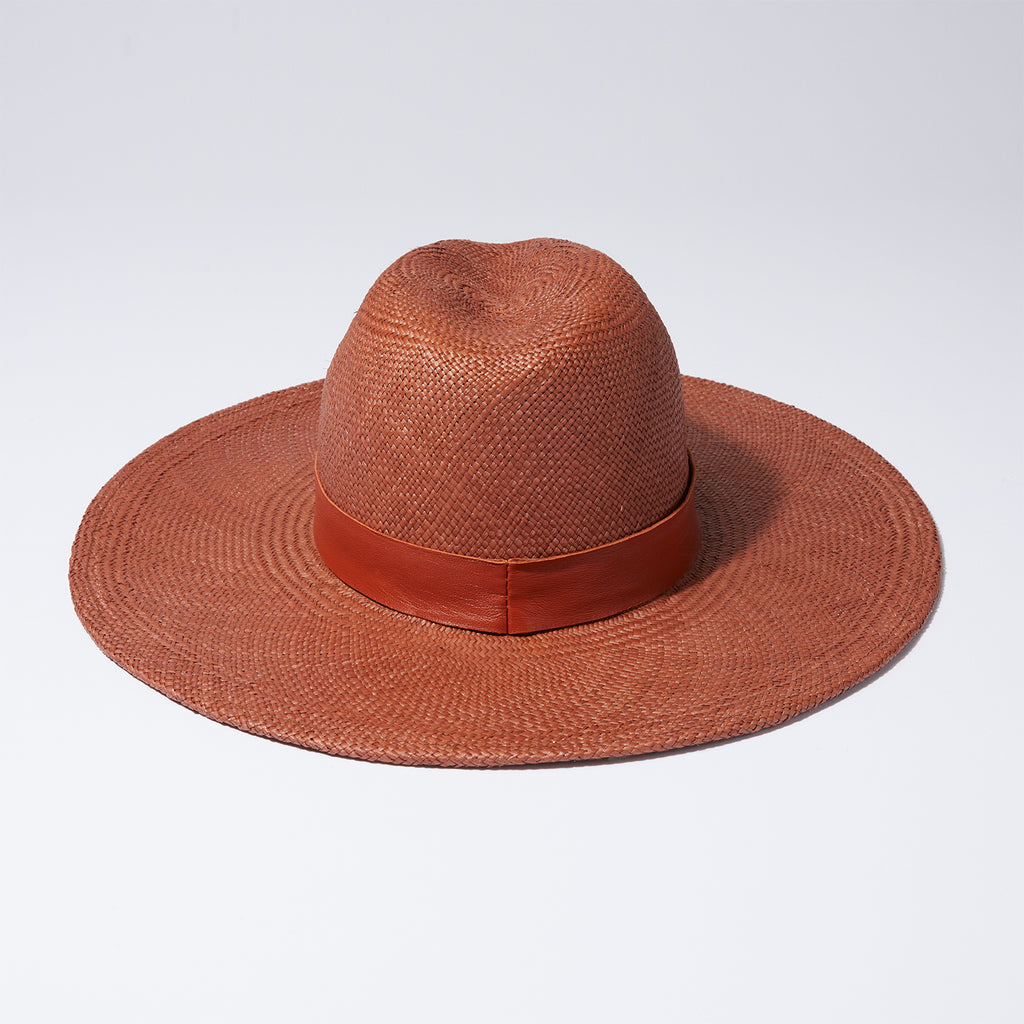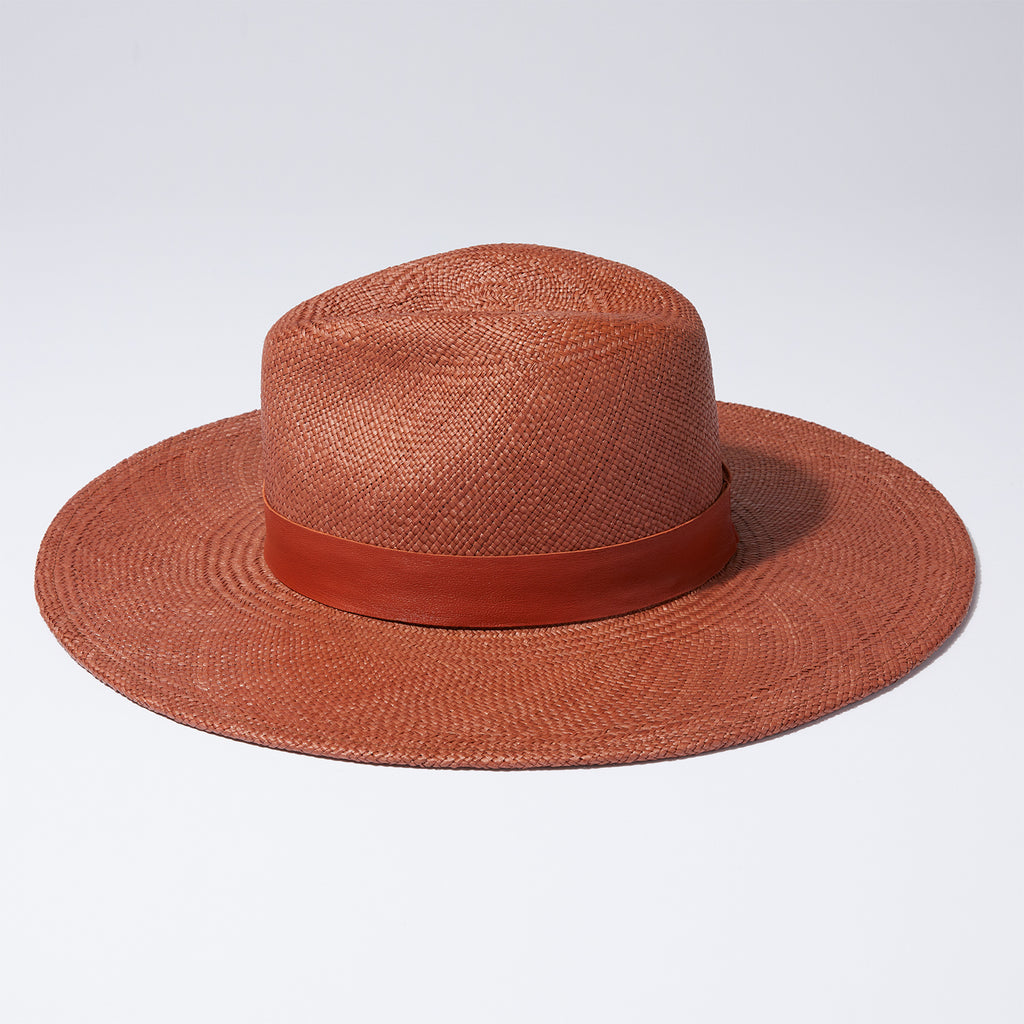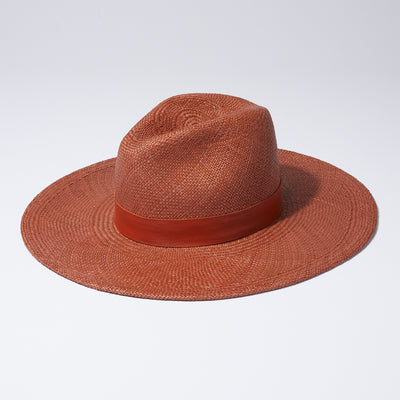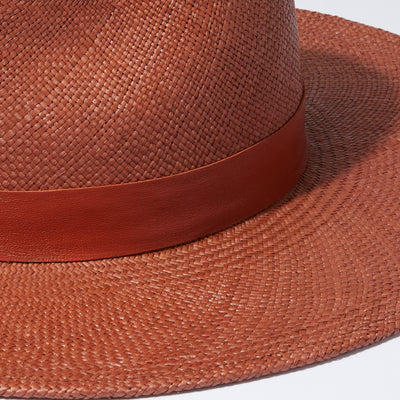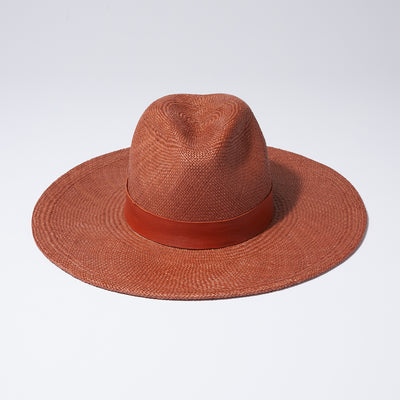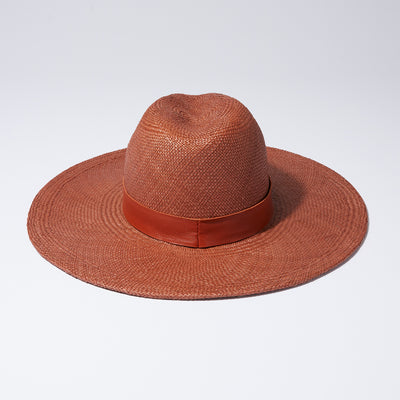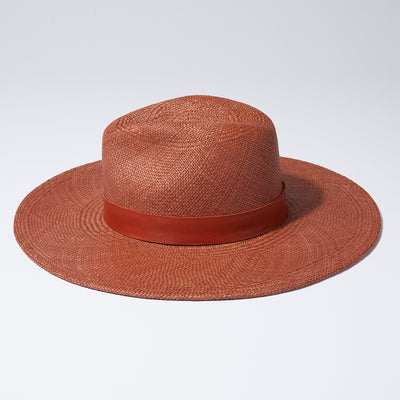 The Straw Classic
Color: Dark Terracotta
Trim: Wide Genuine Leather
Brim Size: 4-inch
Each one of our straw hats is hand-blocked here in our New York City studio with 100% Toquilla Straw handwoven by artisans in Ecuador. Every hat is sustainably handmade and follows a sleek style with a soft slope in the brim that is sturdy yet flexible. Each of our straw hats has a UPF 40+ rating.
Every hat comes with an Adjustable Sweatband inside the hat crown so that you're able to perfectly size your hat to your exact head shape and size. For this reason, we recommend sizing up if you're in between sizes.
All Heads Of State hats are handmade-to-order and will ship in approximately 10-15 business days.
Hat Design
Sleek, parallel lines comes to clean tapered point with slightly curved edges along the crown.
Product Details
100% Toquilla Straw from Ecuador
Sustainably Handmade in the USA
UPF 40+ rating
Product Specs
Crown Height: Approx 5 inches
Crown Indent: Approx 1.5-2 inches
Brim: Approx 4-inch brim with wire reinforcer
Adjustable Sweatband
Return Policy
We're confident that you'll love your custom hat and we want you to be 100% satisfied with your purchase. That's why we offer a 30-day guarantee return policy.
Create your custom hat, wear it, and love it, or return it within 30 days for a 100% refund, no questions asked.
Please note that monogrammed products, damaged products, or hats that have been altered in any way are not eligible for return.
Hat Sizing
Our hats come in a range of sizes to make sure you have the perfect fit. The first step to accurate sizing is measuring your head. We have a handy guide to show you how to do that here - and don't forget to size up if you're in between sizes.